Blog
6 Reasons To Love Your Online Newsroom
Here are 5 Reasons Why Our Clients Love Us
2019 Online Newsroom Survey Report- What Journalists Want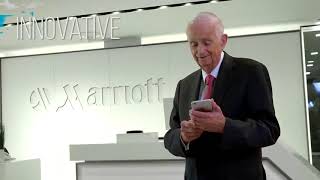 21 January 2019
Check out this short video highlighting 25 Amazing Online Newsrooms.
To download the full report: Click Here

You don't have to have a million dollar budget to have an effective newsroom.
Looking to save time and money in 2019? NOW is the perfect time to reduce expenses and increase automation. Reinvigorate your online newsroom.
Today's PR practitioners have access to more content than ever. Creating an online newsroom to act as a centralized hub for all of your company's digital assets will ultimately help you organize your corporate content and provide a resource for journalists on a time crunch.
Take the scare out of controlling your brand's news and information.
It seems as if every company – big or small – has an online newsroom. Most just contain a listing of press releases or a small gallery of images. Typically, to maintain a successful, effective online newsroom, there are several key elements that must be followed.