Blog
The Florida Keys newsroom has become a popular resource for reporters looking for up to the minute updates on closures and weather. Other key features include am events calendar, latest news with featured content, featured images and videos, press kits media contact information with direct phone numbers and email addresses, integrated social media wall with Facebook, Instagram, and Twitter and an "in the news" section.
Kids 2 features the word "news" in their URL for optimized SEO. Other features of their online newsroom include a rotating "featured stories" carousel with images, multimedia library with videos and photo galleries, advanced search, media contact information with phone numbers and direct email addresses, sign up for email alerts, integrated social media wall, and 3rd party media coverage.
RE/MAX powers an online newsroom that has become a resource for journalists. Key features include an easy to navigate homepage, videos and images including logos and leadership photos, "in the news", journalist resources featuring images, media kits, videos and story ideas, PR contact information including email and phone number, and search the archives.
Did you know companies can use their online newsrooms to position themselves as thought leaders in their industry? Here are 5 excellent examples.
Pampered Chef features an SEO maximized URL newsroom.pamperedchef.com by utilizing the word "news" in their domain. Other key features include intuitive navigation, register for email alerts, high and low resolution image gallery, in the news, advanced search and integrated social media.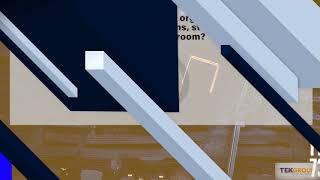 16 May 2019
Check out this short video highlighting key findings from the 2019 Online Newsroom Survey Report.
Three Myths about fair disclosure laws and your news
Research from an online newsroom survey conducted this year, showed that journalists expect organizations to have an up-to-date, multimedia showcase of news content. Here is a Top 10 List.